WTF Runner
WTF Runner
Mr. Wobble Runaway Adventure

The amazing adventure starts with Mr. Wobble eating too much radioactive chili yesterday, well, maybe that doesn't have anything to do with our story, maybe that's a tale for a prequel...
Today Mr. Wobble decided to stop cursing. It's been one of his bad habits ... :(
To be successful, he decided to start his good deed with only saying "What the Fooooog!!!", but little did he know his friendly neighborhood fog (who are in no way connected to the chili) did not enjoy it, and thus begins the endless adventure of running away from a gang of angry fog!

Gameplay:

Controlls
Arrow key up: Move forward
Arrow keys left, right: Rotate player left, right
Enter: Activate your energy drink
Items

Energy drink:
lets you destroy fog particles and if you kill enough you release a white blast! :O
Wobble bandage:
is a special bandage that heals only wobbles

Objective
Survive as long as you can running through the digital maze and avoid all the fog.
The amazing Wobble fan team: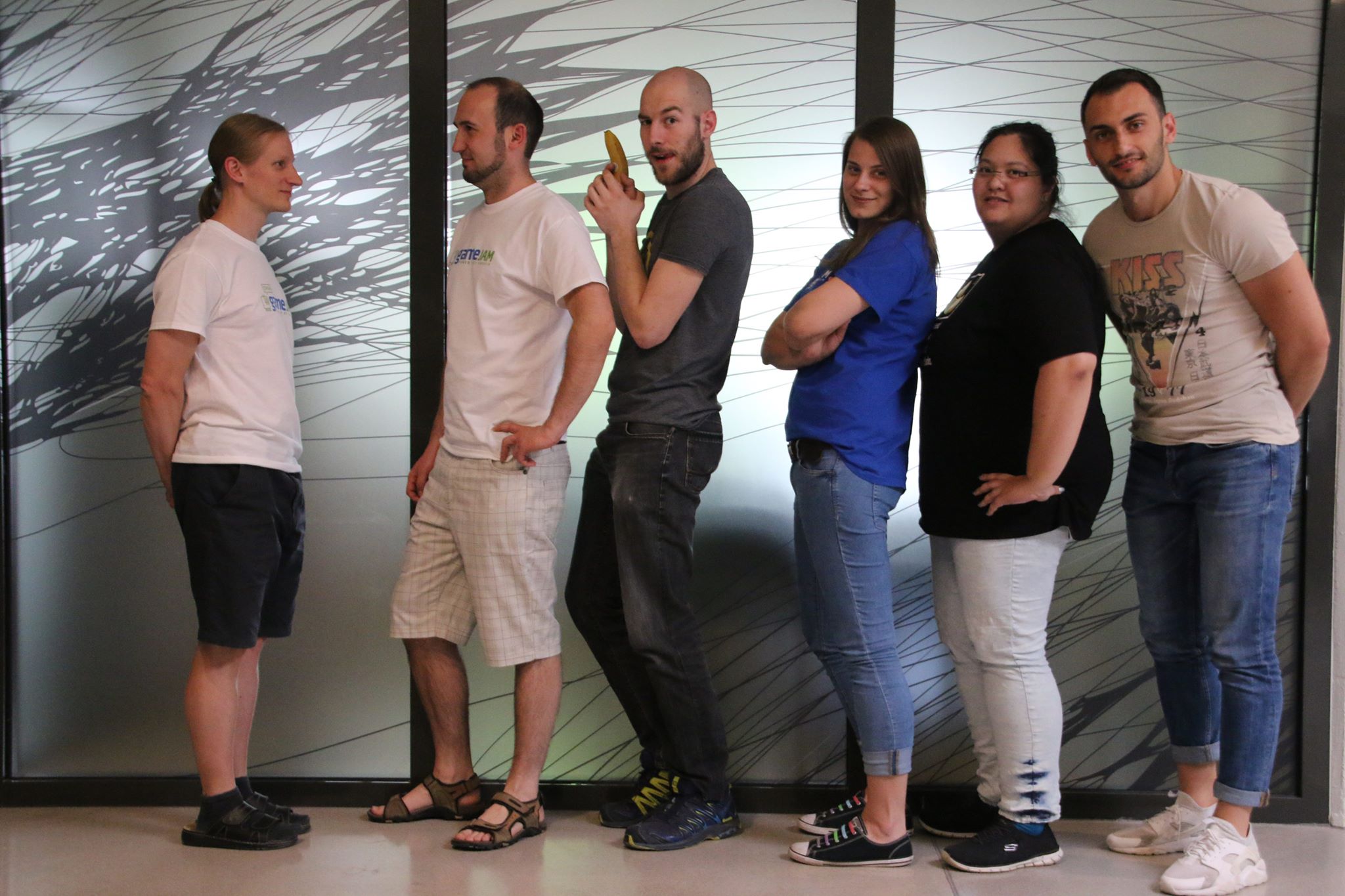 Andreas Leibetseder, Bernd Münzer, Magnus Offermanns, Sabrina Kletz, Natascha Rauscher, Milan Davidovic
(special thanks to Eva Krassnitzer for the picture)

Source files: https://goo.gl/AfgKRx